Everybody loves tacos, especially on Tuesdays, and especially LeBron James. See for yourself:
LeBron's Taco Tuesday Instagram posts have amassed a cult following. His infamous "Taaacccoooo Tuuueesssdddaaayyy!" chants bring much needed positivity to the world and put smiles on millions of faces. Indeed, the NBA superstar's social media posts have become so popular that LeBron James decided to trademark this phrase. On August 15, 2019, his company LBJ Trademarks, LLC filed an intent-to-use trademark application for TACO TUESDAY in three separate international classes: (1) online entertainment services featuring videos and social media posts, (2) social media advertising, and (3) downloadable audiovisual content.
LeBron's Shot to Register TACO TUESDAY Blocked
LeBron is an international superstar, but the USPTO refused to give his trademark application any VIP treatment. It is no secret that trademark registration is a complex process. A trademark applicant must prove that the applied-for trademark does not create a likelihood of confusion with any existing trademark registrations. In addition, merely descriptive terms and widely used messages cannot be registered as trademarks. In the end, these hurdles denied LeBron's attempt to score the TACO TUESDAY trademark registration.
Likelihood of Confusion
Last week, we told a story of a feud between two restaurants–Gregory's and Taco John's–over the ownership of the TACO TUESDAY trademark for restaurant services. Fortunately for King James, his intended use of the TACO TUESDAY trademark did not involve a restaurant. For this reason, neither Gregory's nor Taco John's trademark registrations posed any obstacles for LeBron.
However, in 2018, one year prior to LeBron's application, MNTRA Entertainment LLC, a Las Vegas entertainment company, registered the trademark TECHNO TACO TUESDAY for "advertising, marketing, and promotion services." The trademark examiner found LeBron's TACO TUESDAY trademark application for social media advertisement confusingly similar to MNTRA's TECHNO TACO TUESDAY registration. On this basis, the USPTO rejected the portion of LeBron's trademark application pertaining to social media advertisement. It is worth noting, that the USPTO did not find any conflicting trademarks with respect to online entertainment services and downloadable audiovisual content.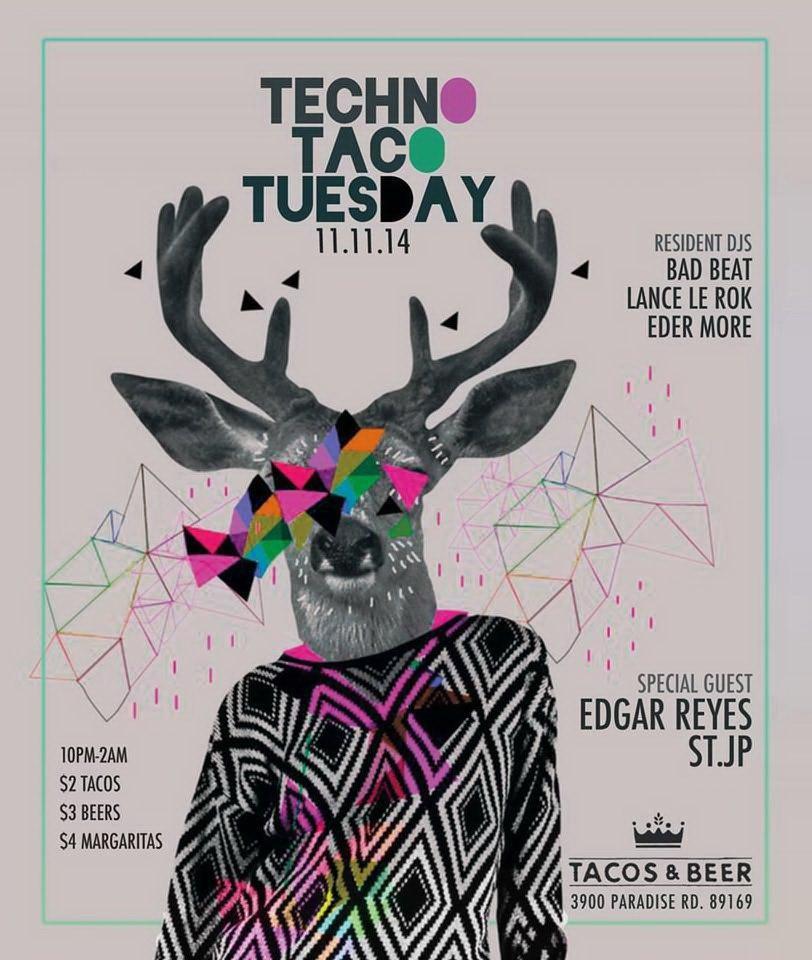 Rejected as a Widely Used Message
In addition to the likelihood-of-confusion rejection, the trademark examiner further denied LeBron's application based on a finding that "Taco Tuesday" is a "commonplace message." To support this rejection, the examiner provided dozens of examples showing the "Taco Tuesday" slogan appearing on various websites and advertisements. LeBron did not challenge this rejection and abandoned his trademark application.
ESPN reported that LBJ's spokesman boasted that the failed TACO TUESDAY trademark application accomplished its purpose. Specifically, ESPN reported that "James' spokesman pointed out that the USPTO's ruling will protect not only James but anyone else from using 'Taco Tuesday' for business reasons." BUT…LBJ's spokesman was WRONG.
To be continued…. (PART III coming next Taco Tuesday)